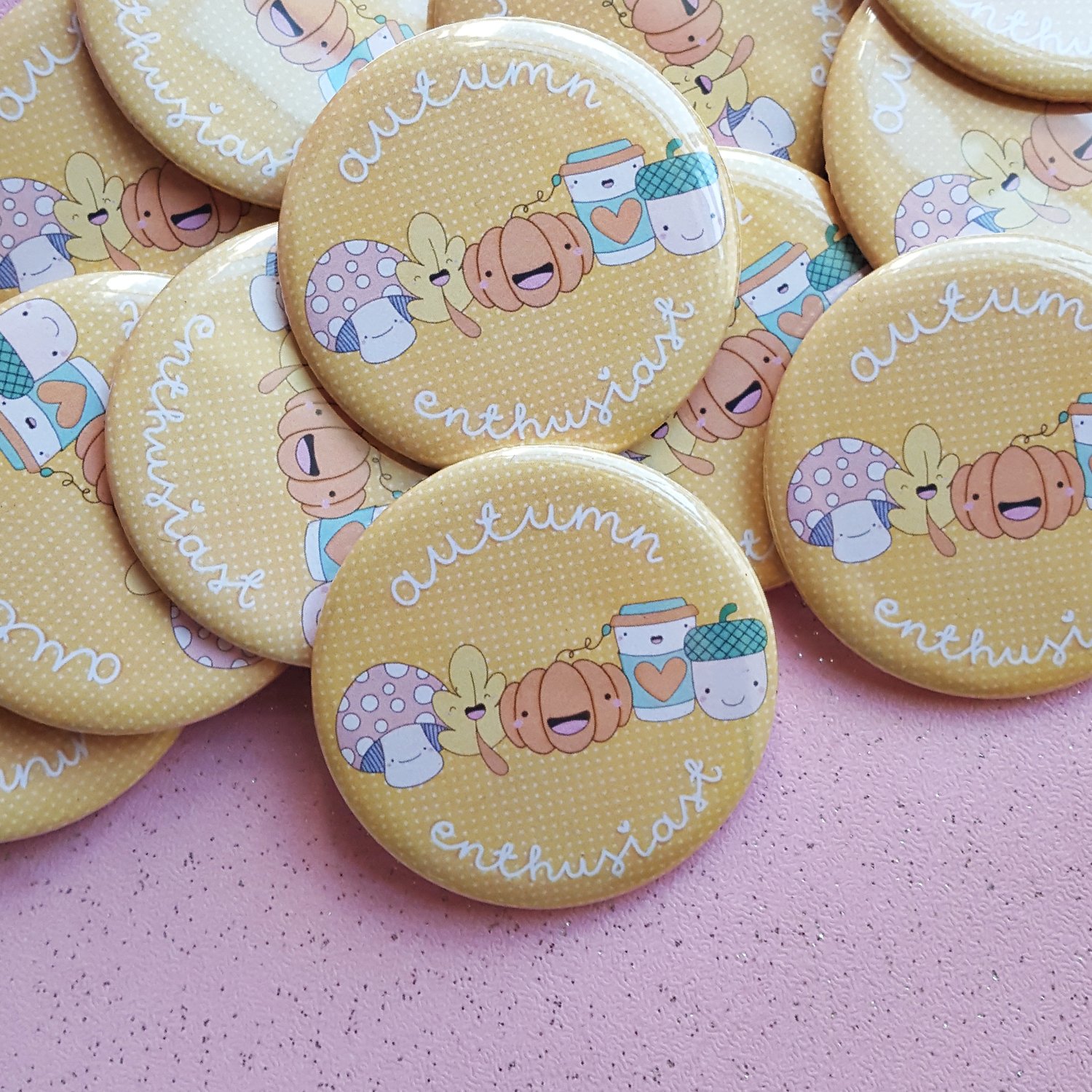 Autumn Enthusiast - 50mm Button Badge
Are you a dedicated Autumn Enthusiast?
Do you love a Pumpkin Spice Latte? Are you crazy about crunching through fallen leaves?
Then tell the world about it with this illustrated button badge!
Each one is 50mm wide & perfect to pin on your favourite autumn coat - it also comes on a seasonal backing card with a dinky mini print to cut out & keep!
Part of my autumn treats collection... 🌻🍂🍁🎃💛☕